Ashley Furniture Establishes Multi-State K-12 STEM Learning Initiative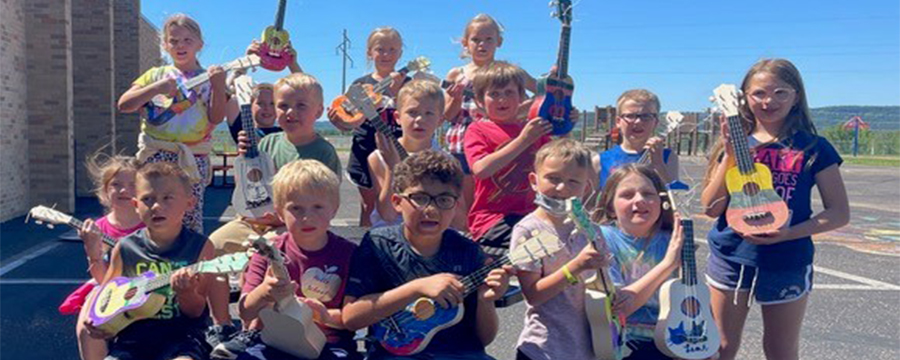 ARCADIA, Wis. – Ashley Furniture Industries, LLC (Ashley) has launched a multi-state K-12 Science, Technology, Engineering and Math (STEM) learning initiative to expose thousands of students to technical trades and the associated career opportunities with hands-on classroom projects.
Ashley, in partnership with curriculum developer, The STEM Academy (STEM 101), has developed a unique set of courses and learning units that include hands-on kits and online curriculum that cover topics such as electrical circuits, air rockets, building systems, speaker systems, simple construction, engineering and more. Initial funding of more than $850,000 from Ashley and the Ronald and Joyce Wanek Foundation will sponsor the program for local schools to use as summer camps or classroom activities during the school year for 2,500 students in states in which the company has advanced manufacturing operations, including Mississippi and Wisconsin.
Educators implementing the project in the classroom were provided one-on-one professional development and group training sessions to ensure successful implementation of the curriculum in the classroom.
"Ashley has a strong belief in improving the quality of our nation's future skilled workforce," said Ron Wanek, Founder and Chairman, Ashley Furniture Industries. "STEM 101 offers a unique hands-on learning experience that supports STEM instruction within schools while educating students about career opportunities."
At the Cochrane-Fountain City School District in west-central Wisconsin, teacher Andreya Schmitt said, "Working with Ashley and STEM 101 has been a wonderful experience. My students absolutely loved constructing their projects and building circuits. We are grateful to Ashley Furniture for their generous donation and to STEM 101 for providing in-person and online coaching and support."
In addition to the STEM 101 initiative, Ashley has developed several partnerships with K-12 and post-secondary schools in support of STEM learning opportunities. A combined effort with the Ron Wanek family (Founder of Ashley), millions of dollars in funds and in-kind services have contributed to more than 2,000 scholarships to help offset the escalating cost of higher education, providing students with exposure to technical trades and career opportunities, instructor training, and robotics programs.
Fifty students in grades 3-10 participated in the summer learning initiative at Gale-Ettrick-Trempealeau School District in Wisconsin. According to Molly Fawcett, a 6th grade teacher in the district, "A wide range of our students were able to explore STEM careers through the STEM 101 hands-on learning projects. Some of our older students learned leadership skills by assisting younger students with the assembly of their projects. Through these experiences, Ashley Furniture is helping our district grow 21st century learners!"
--
Ashley Furniture Industries, LLC (Ashley) feels that every person deserves more value for their money. Established in 1945, Ashley is the largest manufacturer of home furnishings in the world, and was named one of America's Best Employers by Forbes in 2021. From design through fulfillment, Ashley is committed to delivering the world's best home furnishing values, selection and service, and earning the loyalty and trust of its customers every day. Visit Ashley online at www.ashleyfurnitureindustriesllc.com and "like" Ashley Furniture Industries on Facebook.
STEM 101 The STEM Academy, Inc. (STEM 101) is a non-profit organization dedicated to advancing economic development by improving STEM literacy for all students. STEM 101 provides 21st century STEM career minded curriculum, physical and electronic resources as well as professional development to inspire, engage, and prepare students for the STEM jobs of tomorrow. More information can be found at www.Stem101.org
# # #