Ashley Furniture Awards Over 120 Students with Scholarships Through Company's Scholarship Programs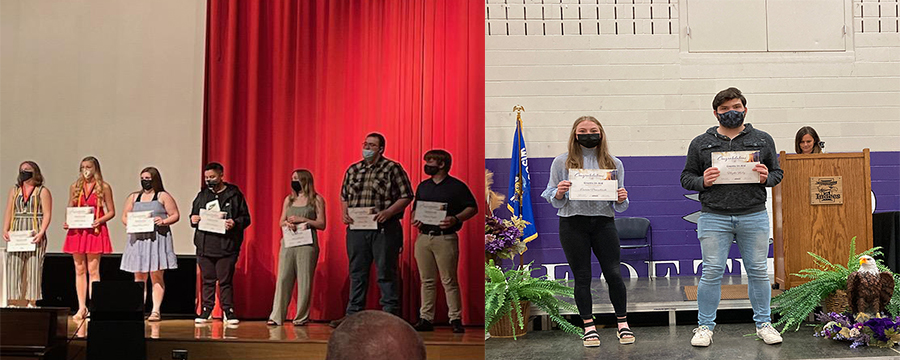 ARCADIA, Wis. –Ashley Furniture Industries, LLC (Ashley) and the Wanek family are recognizing students who are choosing to further their education by contributing over $300,000 in scholarships across the country. Over 120 students located near Ashley facilities have been awarded a scholarship to put towards their college tuition as they head back to school for the 2021-2022 school year.
Each year, Ashley provides two separate scholarship opportunities for children of Ashley employees who are graduating high school. The 'Ashley Grants-in-Aid Scholarship' provides a $2,000, one-time scholarship to graduating high school students who are enrolled in an accredited college or university during the following fall semester. The 'Wanek Engineering and Design Scholarship' is a $5,000 scholarship provided to graduating high school students pursuing a secondary degree in an Engineering or Design field. Scholarships were awarded in Wisconsin, Pennsylvania, North Carolina, Mississippi, Texas, Florida, Washington and California this year.
"I have always wanted to make an impact on those surrounding me; Ashley's resources and outreach have allowed me to get one step closer to achieving my goal of running for the United States Congress. I hope one day I will be able to help students achieve their goals, just as Ashley has helped me, emphasizing the importance of education," Sydney Buck, 2021 Ashley Scholarship Recipient.
"Education is very important in not only finding your place in the world, but also in changing it for the better. We believe Sydney has the potential to be one of those change makers. The Ashley Furniture Grants-In-Aid Scholarship is a much-appreciated resource in that journey," Charlie Buck, Ashley Furniture Employee.
Ashley and the Wanek family have provided millions of dollars towards education initiatives, in-kind services and more than 3,000 student scholarships. As manufacturing continues to advance and the global economy evolves, training and educating the future workforce will be a crucial part of our country's success.
"Working for Ashley Furniture for many years, the company has always strived on education not only to the employees but to the students in our community. Ashley would not be here today if it were not the continuing education and the support of scholarship to local students. I am blessed to work for an amazing company that supports education and to also offset the cost of expenses students have, stated Connie Pronschinske, Ashley Furniture Employee. "Thank you Ashley Furniture!"
---
Ashley Furniture Industries, LLC (Ashley) feels that every person deserves more value for their money. Established in 1945, Ashley is the largest manufacturer of home furnishings in the world, and was named one of America's Best Employers by Forbes in 2021. From design through fulfillment, Ashley is committed to delivering the world's best home furnishing values, selection and service, and earning the loyalty and trust of its customers every day. Visit Ashley online at www.ashleyfurnitureindustriesllc.com and "like" Ashley Furniture Industries on Facebook.
###