Ashley Furniture Celebrates Grand Opening of Wellness Center at Advance Manufacturing & Distribution Facility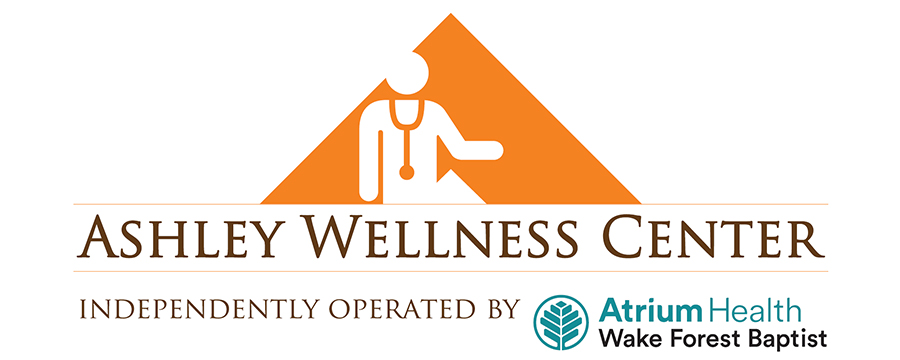 ADVANCE, N.C. – This week the Ashley Wellness Center, independently operated by Atrium Health Wake Forest Baptist, officially opened its doors to employees of Ashley Furniture Industries (Ashley) and their family members. The new clinic is located at 123 Ashley Furniture Way, in Advance, on Ashley's Mid-Atlantic Regional Manufacturing and Distribution Center campus.
"This is an exciting time for us to bring this important benefit to our employees and their families," stated Todd Wanek, President and CEO, Ashley Furniture Industries. "The new clinic allows Ashley to continue and to expand on our commitment to our employees to offer affordable and convenient high quality health care services close to home."
The new on-site clinic features high quality care from Atrium Health Wake Forest Baptist providers, including sick visits; COVID-19, flu, and strep tests; wellness exams; health management services (diabetes, high cholesterol); and more. With a $0 copay, the clinic brings an important benefit to employees of Ashley and their family members; keeping health and wellness close to home.
"Our team is pleased to partner with Ashley Furniture Industries to improve the health and wellbeing of employees and their families by providing high-quality health care services on their Advance, N.C. campus," said Danielle Lamphier, vice president of enterprise employer services with Atrium Health Wake Forest Baptist. "We know that providing care at the place of work improves access to care for employees, ensuring better outcomes and lower health care costs."
Ashley also has Wellness Centers on their Arcadia, WI and Ecru, MS campuses; these clinics have saved millions of dollars for Ashley employees and their families over the years.
The Advance Ashley Wellness Center offers convenient clinic hours, open Monday through Friday 6:00am to 6:00pm, closed weekends. All Ashley Furniture employees are eligible to use the clinic, with any insurance coverage. Ashley employees' family members, who are covered under an Ashley Health Plan, are also eligible to use the Ashley Wellness Center.
Ashley's Advance, NC facility was established in 2013 and produces upholstery and casegoods home furnishings. The company also has a manufacturing facility in Statesville, NC that produces Ready to Assemble furniture. To learn more about career opportunities, visit www.Ashley.com/Advance.
------
Ashley Furniture Industries (Ashley) feels that every person deserves more value for their money. Established in 1945, Ashley is the largest manufacturer of home furnishings in the world, and was named one of America's Best Employers by Forbes in 2021. From design through fulfillment, Ashley is committed to delivering the world's best home furnishing values, selection and service, and earning the loyalty and trust of its customers every day. Visit Ashley online at www.ashleyfurnitureindustriesllc.com or www.Ashley.Biz and "like" Ashley Furniture Industries on Facebook.
Atrium Health Wake Forest Baptist (www.wakehealth.edu) is a pre-eminent academic health system based in Winston-Salem, North Carolina and part of Atrium Health Enterprise. Atrium Health Wake Forest Baptist's two main components are an integrated clinical system – anchored by Atrium Health Wake Forest Baptist Medical Center, an 885-bed tertiary-care hospital in Winston-Salem – that includes Brenner Children's Hospital, five community hospitals, more than 300 primary and specialty care locations and more than 2,700 physicians; and Wake Forest School of Medicine, the academic core of Atrium Health Enterprise and a recognized leader in experiential medical education and groundbreaking research that includes Wake Forest Innovations, a commercialization enterprise focused on advancing health care through new medical technologies and biomedical discovery. Atrium Health Wake Forest Baptist employs more than 20,000 teammates, part of Atrium Health's 70,000 teammates across the Southeast. Atrium Health Wake Forest Baptist provided a record-setting $596.2 million in community benefits during the 2020 fiscal year, which includes unreimbursed care, charity care, education and research, and community health improvement. Follow us on Facebook, Twitter and Instagram.
###