Ashley for the Arts Now Accepting Applications for 2021 Community Cares Grant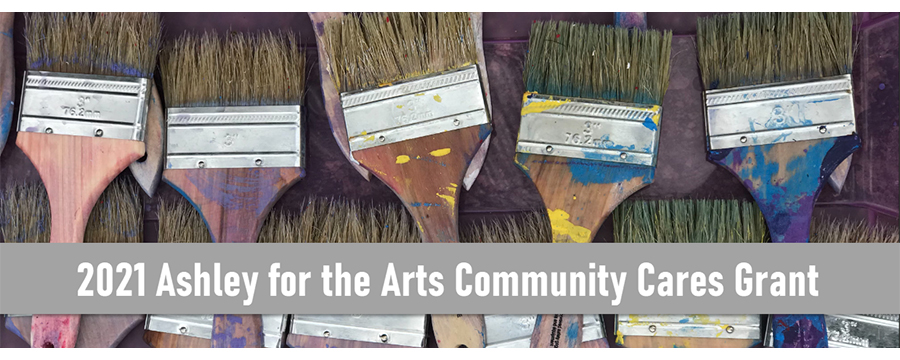 ARCADIA, Wis. – Ashley for the Arts announced this week they are now accepting applications for the 2021 Ashley for the Arts Community Cares Grant. The focus of the grant is to support eligible non-profit organizations within a 60-mile radius of Arcadia, WI, looking for assistance with a project that is community focused in art, music and/or cultural activities.
"We're thrilled to be able to return for a second year of offering our grant program as another way to make an impact in our surrounding communities," stated Cole Bawek, Event Director. "Ashley for the Arts is focused on supporting educational, civic and non-profit organizations that promote the arts, music, and broadening cultural horizons within our community."
The 2021 application and eligibility requirements can be found on Ashley for the Arts' website at ashleyforthearts.com/community-cares-grant/. Applications are due by 11:59 PM on December 31, 2021.
The Ashley for the Arts Community Cares Grant was introduced following the cancellation of the 2020 festival due to the pandemic. The annual music and art festival in Arcadia, Wisconsin supports over 65 local nonprofit organizations, who take part in the event to raise funds for their programs. Without the opportunity to earn funds in 2020, Ashley for the Arts created the grant program to still provide a way for organization(s) to receive funds.
The 2020 Community Cares Grant awarded $10,000 to the Independence School District for a community art project focused on beautifying the city of Independence. The project, which is still in the works, includes multiple, large-scale murals incorporating the history of the city and the region's tradition of agriculture. Students, Staff and community members worked together with Artist and Independence Alumni, Jimmy (Rombalski) Navarro, to bring the project to life.
"The Community Cares Grant has allowed us to make a lasting impact in our hometown. It was very exciting to see the students get so passionate about coming up with the ideas for the project, this is definitely something they will remember their entire lives," stated Dawn Woychik, Independence School District. "We are grateful for the opportunity provided by Ashley for the Arts and highly recommend those considering a project to apply."
---
Ashley for the Arts is a non-profit initiative that provides the entire family with world class entertainment, art, exercise and family fun for a remarkably low cost. It is also one of Wisconsin's largest charity events, donating over $635,000 in 2021 for more than 65 non-profit organizations, including participating schools, children's charities and medical research. This music and arts festival was conceptualized and established by Ashley Furniture Industries in 2009 and takes place in Arcadia, Wisconsin's Memorial Park.
For more information on Ashley for the Arts, visit www.AshleyfortheArts.com. "Like" Ashley for the Arts on Facebook and follow us on Instagram @AshleyfortheArts.
Ashley Furniture Industries, LLC (Ashley) feels that every person deserves more value for their money. Established in 1945, Ashley is the largest manufacturer of home furnishings in the world, and was named one of America's Best Employers by Forbes in 2021. From design through fulfillment, Ashley is committed to delivering the world's best home furnishing values, selection and service, and earning the loyalty and trust of its customers every day. Visit Ashley online at www.ashleyfurnitureindustriesllc.com or www.Ashley.Biz and "like" Ashley Furniture Industries on Facebook.
###