Hope to Dream Rounds Out the Year with Total Bed Donations Reaching 16,500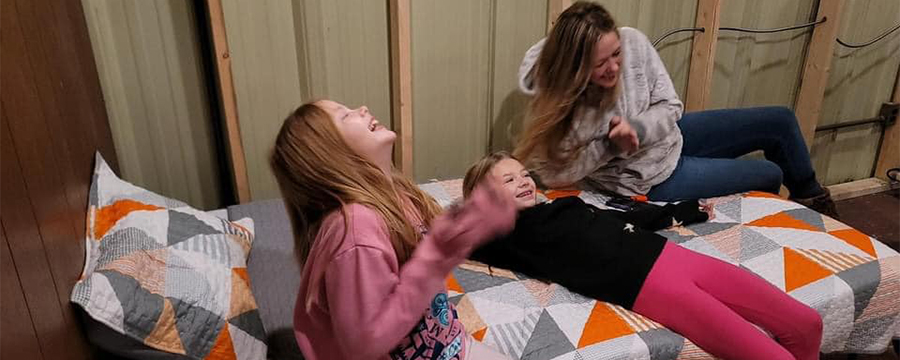 TAMPA, Fla. – The non-profit organization, Hope to Dream, continued to make dreams come true this year as they donated more than 16,500 beds to children in need. While receiving a portion of the profit from every mattress sold, at more than 620 participating Ashley stores, the organization also continued to fundraise this year to deliver more beds to those who need them most. Founded on the principle that every child deserves a good night sleep, Hope to Dream is celebrating their 12th year of making a difference in the lives of children across the U.S. and Canada.
"Hope to Dream allows us to create meaningful ways to engage our volunteers in emotional experiences that help them connect to our mission. The unified force of our Hope to Dream ambassadors and volunteers continue to pave the way in making a difference in children's lives," said Ruthie Bautista, Vice President, Hope to Dream. "We are grateful for partnerships with various organizations allowing us to serve over 16,000 children in 2022 with bed donations. We look forward to helping more children get a better night's sleep in 2023!"
Recently, Hope to Dream partnered with Anchor Ridge in North Carolina to deliver 100 mattresses to children in need. Anchor Ridge is passionate about providing necessities such as hot meals, groceries, coats and shoes, toiletries, and cleaning supplies for impoverished families in the Appalachian Mountains. A region where the poverty rate for children under 18 is approximately 60%, with about 40% of the homes in considered 'substandard' by the U.S. government. However, through the assistance of Hope to Dream, 100 more children will not only sleep better but improve their well-being.
"We are very excited for Anchor Ridge to partner with Hope to Dream! It's wonderful to be able to provide beds for children who have been sleeping on floors, couches or sharing a bed with their siblings," stated Josh Paul, President, Anchor Ridge. "We know it will be a huge blessing for the children because these beds will help them get a better night's sleep and improve their overall wellbeing. It has been a pleasure working with the Hope to Dream team, they are so generous and easy to work with; It's great to know that there are organizations such as Hope to Dream who are helping children in such a big way. We look forward to a long-lasting and impactful partnership."
Hope to Dream has donated over 140,000 beds to underprivileged children across the U.S and Canada, since its inception in 2010. Each recipient of the program receives a brand-new Ashley Sleep bed, including: a twin mattress, bed frame, sheets, pillow, and comforter. Recipients are selected based on nominations as well as working with community resources such as school districts, religious organizations, etc.
Hope to Dream promotional video: https://youtu.be/HZ6NIlyErqI
---
Hope to Dream – Hope to Dream believes that every child deserves a good night's sleep. Founded in 2010 on that guiding principle, the Hope to Dream organization provides beds to children in need across the U.S. and Canada. A portion of the proceeds for every mattress purchased at participating Ashley locations help pay for a bed for a child in need. Since its inception, more than 140,000 children have received a brand-new bed. Those wishing to nominate a child can visit www.Ahopetodream.com, request an electronic application rel="noopener noreferrer" by emailing Admin@Ahopetodream.com, or visit a local Ashley store for more information.
# # #