Ashley HomeStore Celebrates 800th Store Opening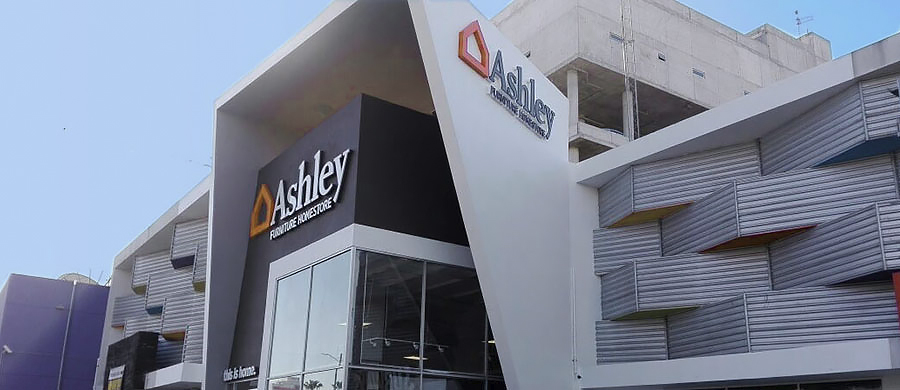 Tampa, FL – Ashley HomeStore celebrated the opening of their 800th store on January 23rd in Tijuana (Rio), Mexico. The HomeStore soft opened last Tuesday and plans to hold a grand opening event and ribbon cutting ceremony in early March.
One of the world's bestselling furniture store brands added more than 100 new HomeStores worldwide in 2017. Additionally, over the past year, nine countries opened their first Ashley HomeStore, bringing the total HomeStore count to 800 stores across 45 countries.
The Ashley HomeStore brand has sustained monumental growth, domestically and internationally, since we entered the retail arena more than 20 years ago, stated Todd Wanek, President and CEO of Ashley. We are ecstatic to pass another milestone with the opening of our 800th store. This continued growth further amplifies our commitment to providing customers around the globe with a best-in-class experience.
Ashley HomeStore leverages Ashley Furniture Industries, the largest home furnishings manufacturer in the world, for their leading brand products. With the ability to design, manufacture, and deliver a broad assortment of lifestyle collections, the Ashley brand has continued to see rapid growth.
Jose Berumen, Ashley HomeStore Licensee, owns and operates the Tijuana (Rio) Ashley HomeStore. This location is the first Ashley HomeStore for Berumen. Later in March, Berumen will open a second location in Tijuana (Playas), growing the Ashley HomeStore count to 12 storefronts in Mexico. The Rio location will employ approximately 15 people.
We are thrilled to bring the number one selling furniture store brand closer to our region's customers. We are especially excited and honored to be the 800th storefront, stated Jose Berumen, Ashley HomeStore Licensee. We look forward to offering a wide variety of home furnishings to this market at exceptional values, as well as providing the best customer service in the industry.
The HomeStore's interior architectural design includes a second-floor showcasing Ashley's dream destination. The 9,000-square foot showroom features complete lifestyle vignettes, down to the final detail of lighting, rugs and wall art. Product categories include bedroom, dining room, upholstery, leather, occasional tables, home office, youth bedroom, recliners, mattresses and accessories. Technology enhances the environment, incorporating various elements to improve the customer shopping experience.
The Tijuana (Rio) HomeStore's hours are: Monday through Saturday, 10:00 AM – 8:00 PM, Sunday 10:00 AM – 6:00 PM. Follow Rio Ashley Furniture Homestore on Instagram (AshleyHSMxBajaNorte) or Facebook (Ashley Furniture HomeStore Baja Norte Mexico) to stay up to date with promotions and events.
---
Ashley HomeStore is committed to being your trusted partner and style leader for the home. This commitment has made Ashley HomeStore the No. 1 furniture retailer in the U.S. and one of the world's best-selling furniture store brands with more than 700 locations in 36 countries.
Start designing your dream home today. Visit Ashley HomeStore Opens in a new window online. "Like" Ashley HomeStore on Facebook Opens in a new window, follow us on Twitter Opens in a new window and Instagram Opens in a new window , or see our design-focused boards on Pinterest Opens in a new window.
Ashley Furniture Industries, Inc. (Ashley) feels that every person deserves more value for their money. Established in 1945, Ashley is one of the largest manufacturers of home furnishings in the world. From design through fulfillment, Ashley is committed to delivering the world's best home furnishing values, selection and service, and earning the loyalty and trust of its customers every day.