HPU Names New School of Undergraduate Sciences for Todd and Karen Wanek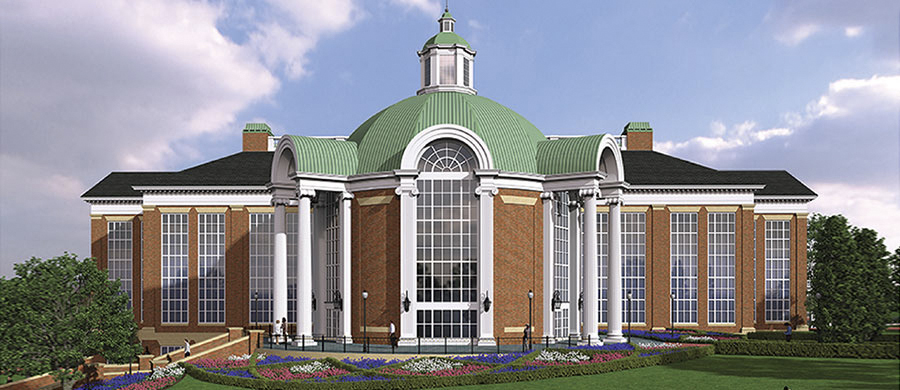 High Point, NC – The High Point University Board of Trustees voted unanimously to honor Karen and Todd Wanek by naming the new School of Undergraduate Sciences for them.
Todd Wanek is the CEO of Ashley Furniture, and Karen Wanek is president of Superior Fresh.
Ashley Furniture, headquartered in Wisconsin, is the largest furniture retailer in the United States and one of the world's largest furniture manufacturing and distribution facilities. The company employees 27,000 people worldwide, remains a major presence at the High Point Market and has a distribution facility in Advance, North Carolina.
Superior Fresh raises Atlantic salmon and rainbow trout through sustainable agriculture. The water for the fish is filtered through a connecting greenhouse that grows a variety of leafy greens, both of which are sold within a 400-mile radius of company headquarters in Hixton, Wisconsin.
The Waneks are strong supporters of HPU. Ron Wanek, chairman of Ashley Furniture, and his wife, Joyce, have been previously honored with the naming of the R.G. Wanek Center. They are the parents of Todd Wanek.
We are deeply grateful to this family that invests generously in projects they are passionate about in education and science, and we are happy their children are HPU alumni, says HPU President Nido Qubein. Their investment in our work has enhanced measurably our ability to expand educational programming and improve educational facilities on campus.
---
About the Wanek School of Undergraduate Sciences:
A 128,000-square-foot facility, at a cost of $65 million, will house the new Wanek School of Undergraduate Sciences. It is currently under construction on HPU's main campus. The school will accommodate growth in majors including biology, chemistry and physics, and a dean will be hired to facilitate the expanding science programs.