Ashley HomeStore Celebrates 700th Store Opening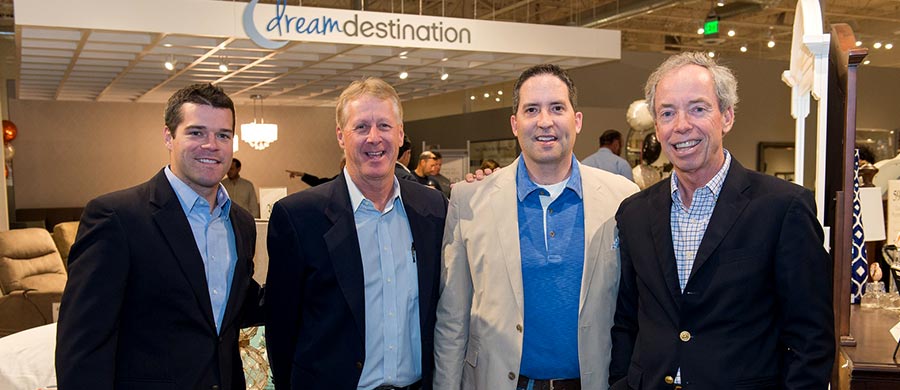 TAMPA, Fla. – Sunday, January 29th marks a day of celebration for Ashley HomeStore, as the largest furniture retailer in the U.S. holds the grand opening of its 700th store in Vero Beach, Florida. With the celebration of the 700th store opening also comes the celebration of 20 years in the retail business for Ashley HomeStores.
We are excited and honored to be opening the 700th Ashley HomeStore. We believe in the Wanek family and Ashley's vision and commitment to our customers, employees, and brand, said Keith Koenig, President and CEO of City Furniture, the Ashley HomeStore licensee in southeast and southwest Florida. We have done business with Ashley for 30 years and are proud to be in business with them. With two additional HomeStores on the horizon for City Furniture, the future is looking extremely bright!
The fast-growing furniture store brand added more than 100 new HomeStores worldwide in 2016, bringing the total HomeStore count to 700 stores across 36 countries. With the ability to design, manufacture, and deliver a broad assortment of lifestyle collections, the Ashley brand has continued to see rapid growth, exceeding $3.3 billion in sales for 2015.
With 20 years in the retail business, from the first store opening of Anchorage, Alaska in 1997 to our 700th store opening this weekend in Vero Beach, I am thrilled with the momentum the Ashley brand has built and will continue to build upon in the coming years, said Todd Wanek, President and CEO of Ashley. Each store opening reflects the dedication of our customers, licensees, and employees. It is with this dedication that our brand continues to thrive.
Ashley HomeStore leverages Ashley Furniture Industries, one of the largest home furniture manufacturers in the world, for their leading brand products. HomeStores feature living room, dining room, bedroom, youth furniture, mattresses, and home office. To provide the highest level of service at each step in the customer's shopping experience, the showrooms are now displayed in lifestyle collections by style, offering the consumer with a complete home view.
This is City Furniture's twelfth Ashley HomeStore, with locations stretching from Miami through Vero Beach. In multiple locations, City Furniture has grown market share by building superstores with adjoining City Furniture and Ashley HomeStore showrooms. When the 30,000-square-foot former Sports Authority store in western Vero Beach became available in mid-2016, it was an ideal opportunity to create distinct showroom spaces for both brands under one roof, Koenig said.