Working With Us
Join The Worlds Largest Furniture Manufacturer
---
Great Benefits For You And Your Family
As an employee at Ashley Furniture Industries, you will receive a very competitive benefits package that includes medical, dental, vision, life, accidental death & dismemberment, disability, accident, and critical illness insurance options. Full time employees get paid time off for holidays and vacations. Other benefits can include tuition reimbursement, service awards, employee wellness programs, and more.
Employees in Arcadia, WI and Ecru, MS also have access to the Ashley Wellness Center which offers patients high-quality and affordable medical care, including wellness services, in a convenient and accessible setting.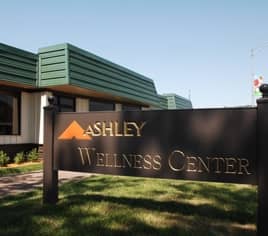 Reinvesting in Our People
Dedicated employees and positive attitudes make the difference.
Our total company investments have exceeded $500 million the past 5 years. At Ashley Furniture Industries, it's not just a philosophy, it's a practice. Not only do we invest in the latest design tools, production equipment, and logistics and supply chain systems, we invest in our people.
Continuous Quality Improvement is our company's management approach and it includes:
Job skills/training
Management coaching
New ideation
Lean Manufacturing training
Six Sigma Certification
Our team continually strives to advance, focusing on processes, statistics and leadership. Creative thinking applied to business analytics results in innovation every year.
Employees are rewarded for being agents of change.
Over 8,000 registered ideas flow through Ashley Furniture Industries' IDEA Network system each year. Employee ideas save the company millions of dollars in operational costs, which are passed onto Ashley HomeStore customers in the form of furniture savings.

Contact Us
Ashley Furniture Industries
One Ashley Way Arcadia, WI 54612
(608) 323-3377